Ratios

Ratios of The Andersons' NutriDG granular fertilizers and soil enhancers are listed below.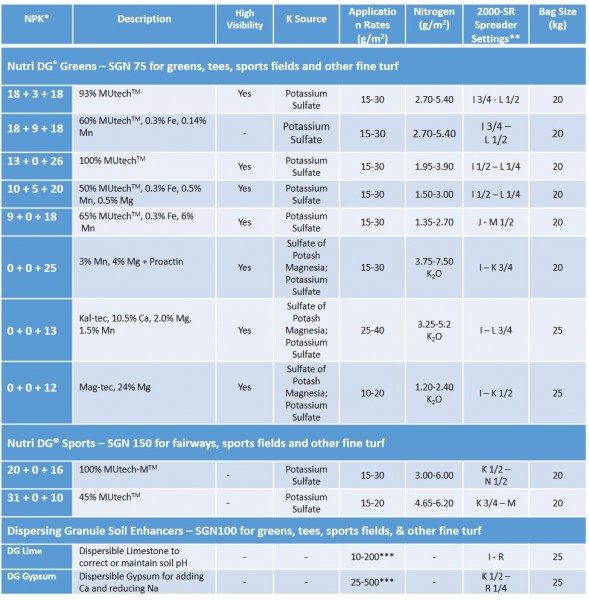 * The NPK analysis is expressed as N + P2O5 + K2O.
** Spreader settings are not intended to replace spreader calibration or bag-label spreader settings.
Always check the bag label for additional spreader setting information and calibrate your spreader before applying product.
*** See label for additional details.

Note: The Nitrogen release of MUtech and MUtech-M lasts 8-16 weeks on fairways depending on product and environment.