Bov-a-Mura®

Soil Stimulant for Enhanced Root Development
Bov-A-Mura® enhances good turf and soil management programs – and is especially effective in promoting turf rooting and the establishment of new and recovering turfgrass areas.
Bov-A-Mura® is made by a patented process which converts dairy manure to a soluble, consistent, easy-to-use spray formulation. Manure from selected dairy farms is filtered, blended and stabilized into a uniform solution, and Bov-A-Mura is then treated to make it acceptable for use on fine turfgrasses.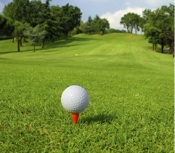 No fertilizer is 100% available all the time, and no plant is 100% efficient in taking up applied nutrients from the soil. Bov-A-Mura® helps overcome this soil immobilization by stimulating the microorganisms in the soil. The nitrogen and natural organic matter in Bov-A-Mura furnishes needed energy for these soil microbes, which in turn stimulate root development and turf growth and color.

Bov-A-Mura® has been used on the finest championship golf courses, race tracks, football and soccer fields, grass tennis courts, and other fine turf areas throughout the United States and Europe for many years. Many professional turf managers find Bov-A-Mura® improves the establishment of seeded, plugged, sprigged, or sodded turfgrass. In addition, Bov-A-Mura® can supplement a maintenance fertilizer program based upon soil recommendations for established turf.
Features:
Promotes root length, thickness, and vigor
Produces dense, hard-wearing turf
Supports the development of soil micro-organisms
Speeds up "knitting down" of new sod
Assists establishment of newly seeded, plugged, or sprigged turfgrass
Transforms "locked up" nutrients to useable plant food
Is absorbed through roots and leaves
Recommended Application Rates:
Greens & Tees: 1.25 litres per 100m2, up to 5 times/year
For newly rooting areas and re-establishment, can apply at higher rates more frequently