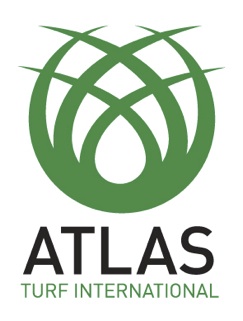 Atlas Turf International Limited: Turf on a Global Scale
Your Project – Our Grass: Witgang's partnership with Atlas Turf International brings the world's best playing surfaces to Asia. Atlas Turf's partners and production facilities allow freshly harvested grass to be cleaned, boxed, and refrigerated within hours. This ensures our customers receive their order in the freshest condition possible.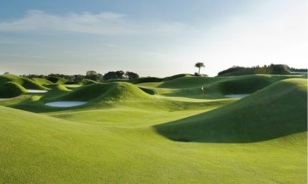 Certified Purity: All Atlas turfgrasses go through a rigorous certification process. Most Atlas grasses are patented. To protect those patents, and the purity of the species, strict guidelines are monitored by the original developers of these grasses to ensure standards of production are second to none. Because of these procedures, Atlas customers are assured of first-quality product, always.
International On-Site Nursery Programs: Most golf courses outside the United States prefer to establish their own on-site turfgrass nursery. Our international team can provide all the necessary support, including site selection, soil and water analyses, all aspects of management, and production training, to ensure fast, successful establishment of these world-class grasses.
Celebration® Bermudagrass (click for details)
Platinum TE Paspalum (click for details)
Sunday Ultra-dwarf Bermudagrass (click for details)
Tifway 419 Bermudagrass (click for details)
TifDwarf Bermudagrasses (click for details)
ATLAS TURF AND WITGANG CAN ALSO SUPPLY OTHER SUPERIOR TURFGRASSES DIRECT FROM WORLD-CLASS CERTIFIED FARMS IN THE U.S.A. – PLEASE CONTACT US WITH YOUR REQUIREMENTS.
GET THE REAL THING: Certified, licensed turfgrasses are the only choice for quality golf courses. Backed by extensive research, legitimate turfgrasses from licensed distributors and certified farms ensure your course gets the genetically pure, uncontaminated, top-quality turfgrass and performance your members expect and your owners demand. And doing a job right the first time, with superior product that brings both prestige and value to the club right from the start, is the very definition of excellence