18-3-6 Pro-Formance Ultra with slow-release N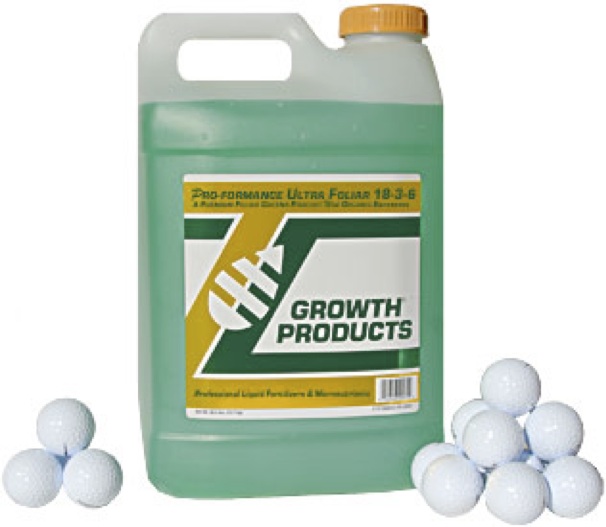 Premium Foliar Fertilizer with Organic Enhancers
A complete package in a single bottle, Pro-Formance Ultra is specially formulated for high-maintenance areas, with slow-release liquid nitrogen, potassium carbonate, and six other vital nutrients. Pro-Formance Ultra also contains multiple organic enhancers that increase nutrient absorption into leaf tissue, and organic food sources for beneficial soil microbes that create improved soil conditions.
60% Slow-Release Liquid N from Methylene Urea (MU)
100% of K from Potassium Carbonate, immediately available and taken up quickly by both leaves and roots
Chelated iron, magnesium, manganese and zinc for a complete supplemental nutrition package
Humic acid from Leonardite has well-recognized biostimulant properties, increasing nutrient efficiency and uptake while improving soil structure and restoring soil humus
L-amino acids enhance photosynthesis, stimulate the plant's metabolism, increase root mass, combat stress, encourages healthy plant growth without surges, and increase soil CEC.
Kelp, yucca natural surfactant, and hydrolyzed soy protein work together with the humic and L-amino acids to increase foliar absorption of nutrients, feed the soil, stimulate healthy turf growth and maintain overall plant vigor
Long-lasting adherence to leaf tissue regardless of weather conditions
Guaranteed Analysis:
N ……………........ 18%
of which, slowly available water-soluble Nitrogen ……… 10.8%
P2O5 ..………....... 3%
K2O …………........ 6%
Ca ……......………. 0.05%
Fe* ……......……… 0.5%
Mn* …….......…….. 0.05%
Mg* ……........……. 0.05%
Zn* ..........…….….. 0.05%
* Fe, Mn, Mg, Zn from EDTA Chelates
Also contains:
2% Humic Acid (from Leonardite)
2% Essential L-Amino Acids
3% Kelp Extract
0.1% Yucca Schidigera extract, natural surfactant
5% Protein Hydrolysate (from soy)
0.15% Simple + Complex Sugars

Application rates:
Cool Season Turf: 190ml/100m2 weekly
Warm Season Turf: 255ml/100m2 weekly
Shake or mix well before use. Keep from freezing.