Green Tools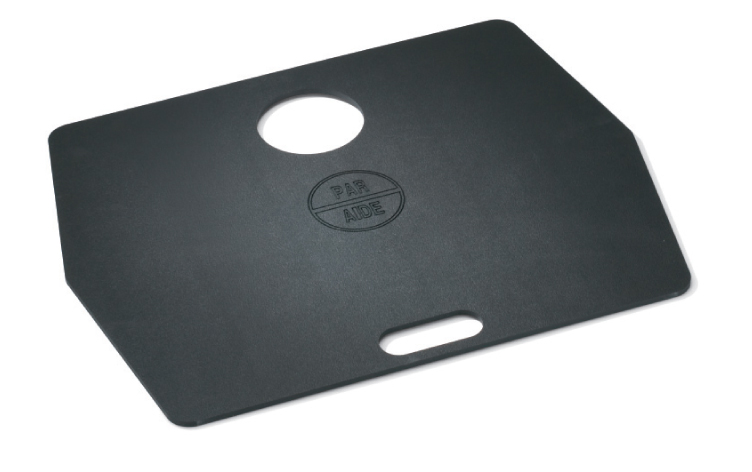 Hole Cutter Guide
Place on green when cutting cup hole to eliminate heel marks, minimize raised hole edges, and encourage a straight cut. Made from highly durable ABS plastic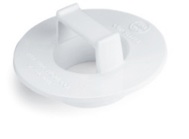 Cup Setter
Par Aide's redesigned cup setter now sets cups a full 1-1/8" total (28cm) below the surface of the green, easily ensuring you meet USGA and R&A requirements every time. Cast aluminium with powder-coated white finish

Cup Puller
Three-hook design pulls cup out of hole straight and with ease, with no damage to turf. Long rod and rubber handle for maximum leverage and comfort. Plated steel construction.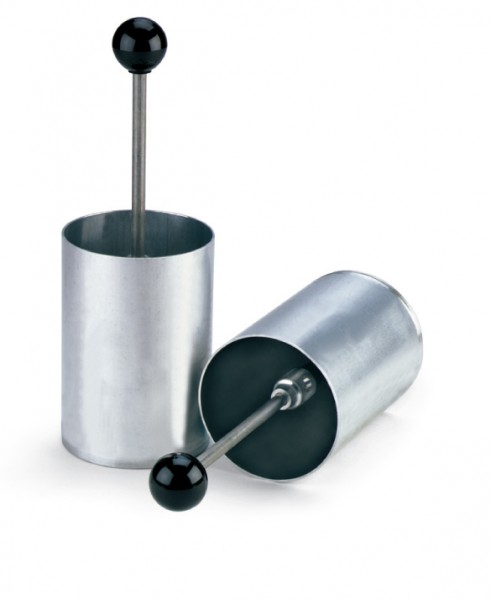 Cup Hole Cleaner
Prevents ugly dirt stains on greens by removing water from hole when changing cups, prior to inserting turf plug. Just remove cup, insert cup hole cleaner, press down slowly to force water into the unit, and remove. No more mess on greens or pants. All-steel construction.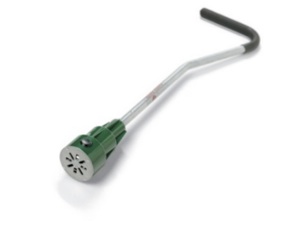 Green-Saver Ball Mark Repair Tool
Par Aide's Green-Saver keeps your greens in shape by quickly repairing ball marks with one simple step. Its eight-prong design lifts, closes, and flattens the turf, leaving a smooth putting surface. Durable and easy to use, stainless steel parts, precision laser-cut components, self-lubricating bushing, and removable tabs for easy cleaning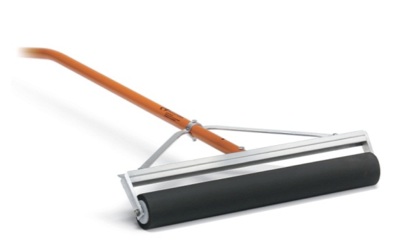 Accuform Roller Squeegee
Get your course back in play much faster after rainfall by removing water from greens and turf with Par Aide's Accuform Roller Squeegee. Non-absorbent head attaches to a heavy-duty ribbed frame, combined with wraparound bracing to eliminate deflection. Available in 61-cm (24") or 91-cm (36") head sizes, each with 1.5-metre (60") bent handle in orange powder-coat with a vinyl grip.

Accuform Ball Mark Plugger
This tool helps you remove ball marks on greens quickly and easily – and works great to remove poa annua and goosegrass too. Removes plugs 4cm (1-1/2") wide by 6cm (2-1/2") deep, and comes with 8cm (3-1/8") rubber washers for shallow plug extraction as needed too. The hollow handle holds up to 12 full plugs. 79cm (31") tall. See also Turf Plugger and Weed Puller designs in the full Par Aide catalogue or visit www.paraide.com.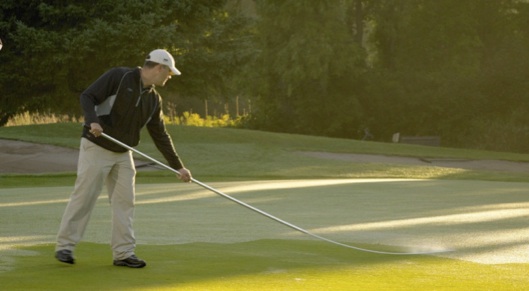 Dew Whipping Poles
Remove dew and worm casts from greens with lightweight, durable whipping poles, featuring an anodized aluminium handle and 8-foot (2.4m) tapered fiberglass tip. Separates into two pieces, secured together with either a thumb-screw (original) or a link-and-slide lock (E-Z Whip)