Bunker Rakes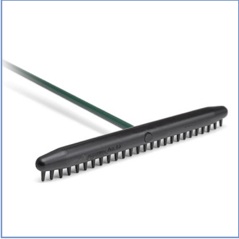 Accuform Ace II

Par Aide's Accuform Ace II bunker rake is the world's best-selling bunker rake. Its ultra-lightweight design and unmatched durability offer tremendous value for money. Patented design. Available in 17-inch (43cm) and 25-inch (64cm) heads, with 54" (137cm) or 72" (183cm) handles in hollow or honeycomb plastic or aluminium, or with ProTect thermoplastic coating.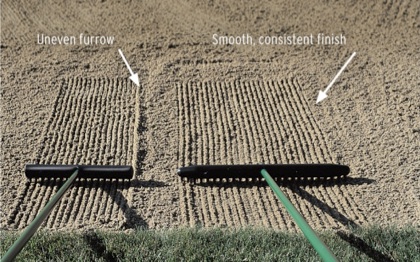 All competitive rake designs leave uneven furrows on the edges (left image). Par Aide's patented Accuform Ace II greatly reduces furrows, with tapered ends that leave bunkers more consistent and smooth.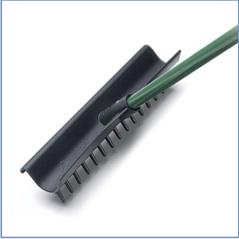 Accuform AccuCurv

Par Aide's Accuform AccuCurv bunker rake combines a patented two-sided profile with the lightweight feel of the Accuform Ace II bunker rake. The AccuCurv is value-priced and offers unmatched durability

Par Aide rakes come with a wide range of size, handle, and color options, and Par Aide also makes a full range of specialty maintenance rakes. See the Par Aide catalogue or visit www.paraide.com for full details.