Revolution – Product & Benefits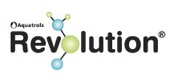 An essential tool for protecting your turf against stress
Revolution works in the soil to stabilize moisture levels, balance air-to-water ratios, and provide better distribution of nutrients in the rootzone. Revolution helps create exceptionally consistent, firm and dry putting surfaces with less turf stress, surface wetness, and disease.
Revolution's patented chemical structure attaches to soil differently than any other surfactant on the market today, allowing water to move in a thin, continuous film along the surface of soil particles and through the soil. This promotes better access to water and air in the soil profile, for a dramatic improvement in roots and overall plant health, and turf that is much more resilient under all types of stress.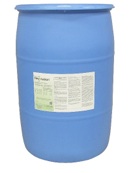 The tremendous improvement in soil conditions created by Revolution lets the plant function at its greatest genetic potential, in all conditions throughout the year. By properly balancing air-to-water ratios in the soil, Revolution allows you to achieve and maintain high quality turf even under severe drought stress: Revolution is proven to maintain high quality turf even when irrigation and rainfall are reduced by 60% in controlled, replicated research trials.
Revolution makes moisture more consistently accessible to plant roots while still allowing excess water to drain naturally below the rootzone. This allows Revolution not only to improve the rootzone during dry and ideal weather – Revolution is also proven to significantly lower soil moisture levels during excessively wet conditions, as proven over the past decade in university and course trials worldwide. Revolution helps turf managers balance rainfall and irrigation inputs, ensuring your turf has the water and air it needs regardless of seasonal fluctuations.
Revolution lets the soil work harder for your turf, so your turf can work harder for you. Revolution takes the guesswork out of growing great turf from the bottom up, helping you create a more consistent rootzone environment and a better balance of soil microflora in which your turf will thrive.

Benefits of Revolution:
Improves rootzone environments under all conditions for healthier turf
Reduces surface moisture for drier, firmer, more uniform putting surfaces
Increases oxygen levels in the soil during wet conditions, for better root respiration
Allows deep and infrequent irrigation without sacrificing playability
Dramatically reduces the need to hand water
Strengthens plant's natural ability to withstand stress and disease pressure
Reduces conditions that contribute to disease development
Creates higher, more robust microbial populations in the soil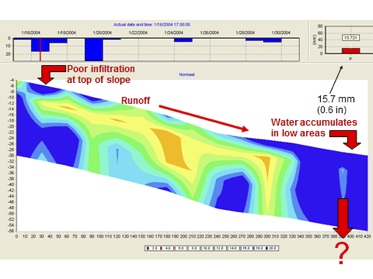 Water Distribution before Revolution ……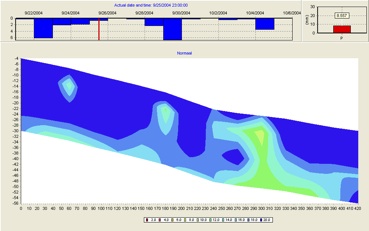 …… and after Revolution
…… Usage & Application on next page > (for click through to P.2)