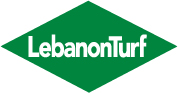 Lebanon Seaboard is a family-owned business that has developed some of the most advanced slow-release fertilizer technology in the industry since the company was established in 1947. Lebanon's NX-Pro and Country Club turf blends feature:
Meth-Ex® Methylene Urea (MU), the most effective MU available today, with over 28 units of available MU polymers – as opposed to only 20 units from the best international competition.
MESA® (MU with Sulfate of Ammonia), which provides a strong initial green-up with deep green color, followed by up to four months of consistent, brilliant appearance, with no surge growth and virtually no burn potential. MESA provides sustained feeding of both turf and beneficial soil microbes, for improved root, shoot and leaf development and a healthy, dynamic soil profile with less disease and thatch buildup – all the agronomic benefits of MU – at a very attractive price.
EXPO® Extended-Release Potassium (SOP + MU) is Sulfate of Potash embedded in Meth-Ex MU, creating a slow-release potassium that lasts nearly as long as slow-release N. Ideal for potassium-loving grasses such as paspalum, EXPO® more than doubles the amount of K actually taken up by the turf. EXPO® improves and extends the agronomic benefits of potassium – stress resistance and recovery from damage – on all varieties of turfgrass, with no extra SOP application.
NX-Pro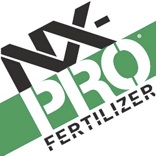 NX-PRO® is an innovative fertilizer line that offers a variety of controlled release fertilizer sources. Whether you choose Meth-Ex® 40 for its high-efficiency methylene urea controlled release nitrogen, MESA® nitrogen for its brilliant color, or EXPO® for its extended-release potassium sulfate characteristics, the result is always healthier, sturdier stands of turf.
NX-Pro Greens Grades
| | |
| --- | --- |
| NX-Pro 23-0-22 | 73% MU, Fe, Mn |
| NX-Pro 16-0-30 | 50% MU, Fe, Mn |
Country Club, ProScape, Lebanon Pro, Emerald Isle & Woodace lines, featuring Composite Technology & Lebanon Stabilized-N Technology, also available.