The first step in getting where you want to go is knowing where you are now. A major part of creating healthy, successful turf is managing soil and water chemistry and soil physical conditions. Witgang provides the scientific information turf managers need to be successful in their specific conditions.
Soil & Water Testing through Harris Labs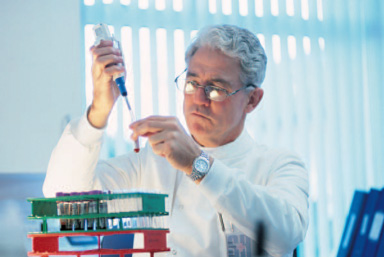 Witgang offers international-quality soil and water testing through Harris Labs, an independent agronomy laboratory in Nebraska, central USA. Harris Labs reports are complete, straightforward, inexpensive, and easy to understand, with quick turnaround, and include:
1. Complete Diagnostic Soil Test:
Shows levels of P, K, Mg, Ca, S, Zn, Mn, Fe, Cu, H+, Na+, CEC, pH, Buffer pH, and soluble salts, with fertilizer and soil-amendment recommendations
2. Water Analysis: (100ml sample needed)
Shows irrigation suitability, including pH, Hardness, Bicarbonate, Carbonate, Electrical Conductivity, Total Soluble Salts; Impact from Root Contact of Sodium, Chloride, and Boron; Impact from Foliage Contact of Sodium and Chloride; Impact on Soil Structure of Sodium Absorption Ratio (adjusted), Electrical Conductivity, and Total Soluble Salts, all with irrigation suitability; plus Nutrient Analysis for N, P, K, Mg, Ca, S, Mn, Fe, and B, and levels of cations K+, Na+, Ca++, and Mg++, and anions Cl-, SO4-, HCO3-, CO3--, PO4---, and NO3-)
Physical Testing through Turf Diagnostics and Design
Witgang works with Turf Diagnostics and Design in Kansas, central USA, to offer physical tests and recommendations for construction, renovation, and ongoing maintenance requirements. Tests available include particle-size analysis, infiltration and water release, bunker and topdress evaluation, organic matter content, and conformity with the full range of USGA specifications.
Yes, we can do soil tests from the PRC and Vietnam, and yes, soil and water samples can legally be shipped from China and Vietnam to the U.S., and no, they are not expensive. Please ask us for a "soil-test package," including all the test bags, information sheets, and special mailing labels you will need!