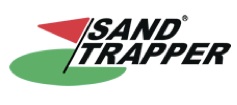 BUNKER PROTECTION WITH SANDTRAPPER
Project Control & Cost Saving
Designed specifically for golf, the Sandtrapper product line gives course professionals the options they need to create aesthetic bunker complexes while also affording them low maintenance. Sandtrapper is recognized as critical to reaching these maintenance savings and delivering performance over the long haul. More importantly, the costs associated with bunker renovation are quickly recouped from these savings.
Precise Product Characteristics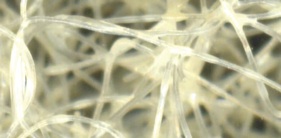 During the development of Sandtrapper back in the late 1990's, considerable analysis was performed on the mechanics of water flow in bunker settings. The result was a specific selection of synthetic fibers and binders to create precise product characteristics that combat washouts and contamination. The selected fibers and binders create a "matrix" that is very distinct from one style to the next. This matrix is what defines each product and delivers the washout and contamination-fighting properties professionals require. The guiding principle behind Sandtrapper was to deliver high performance and value for the selected application.
SANDTRAPPER II
Unrivaled For Extreme Applications
The best product on the market, this premium performer remains the only option in situations where performance is critical. For use in extreme applications, Sandtrapper II gives you confidence and reliability over the long haul.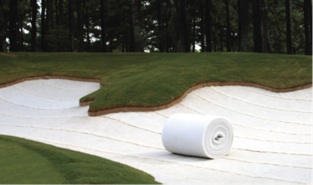 Fabric Thickness: 15mm
Weight: 16oz./sq.yd. (543g/m2)
Bunker Slopes: Extreme
Bunker Bowls: Excellent
SANDTRAPPER MD
Best For Performance & Value
The newest addition to the Sandtrapper line, MD raises the bar on performance and value. Best for use in moderate to extreme applications where budgets are of paramount concern.
Fabric Thickness: 11mm
Weight: 11oz./sq.yd. (373g/m2)
Bunker Slopes: Mid to Severe
Bunker Bowls: Excellent
SANDTRAPPER I
Unbeatable In Moderate Settings
Designed as a reliable, low-cost option for moderate applications, Sandtrapper I works effectively in bunkers without high flashing. Great for use in bunker bases and for preventing sand contamination.
Fabric Thickness: 7mm
Weight: 6 oz./sq. yd. (203g/m2)
Bunker Slopes: Low to Mid
Bunker Bowls: Excellent