Nortica Nematode Control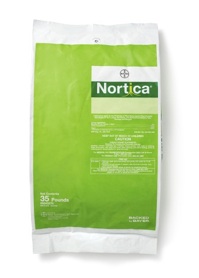 Nortica 5% WP is the first biological product proven to manage nematode problems. The naturally occurring active ingredient is a living bacteria called Bacillus firmus, which protects turf roots from nematodes while delivering exceptional benefits to the root systems. Roots grow deeper, and turf looks healthier.
Naturally occurring active ingredient manages cyst, lance, lesion, root-knot, sheath, spiral, sting, and stunt nematodes – before the problems start

Improved turf quality, density and color for highly playable turf

Sprayable for easy application with no course closure
Guidance Application Rate: 0.35kg-1.12kg/100m2 every 3 months as necessary.