Spray Marking Paint & Paint Guns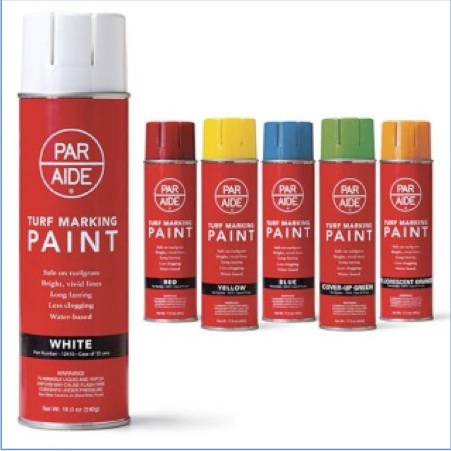 The key to marking paint lies in the right nozzle design, which controls the density, brightness, and length. Par Aide's provides the perfect combination of distance and visibility. To go one step farther, Par Aide's water-based marking paint is a safer formulation, less harmful to all types of turfgrass due to reduced VOCs (volatile organic compounds). Try it and see the difference!
Both water and solvent base (permanent) available, in white, red, yellow, orange, blue, and select other colors, plus both long and short paint wands for easy application.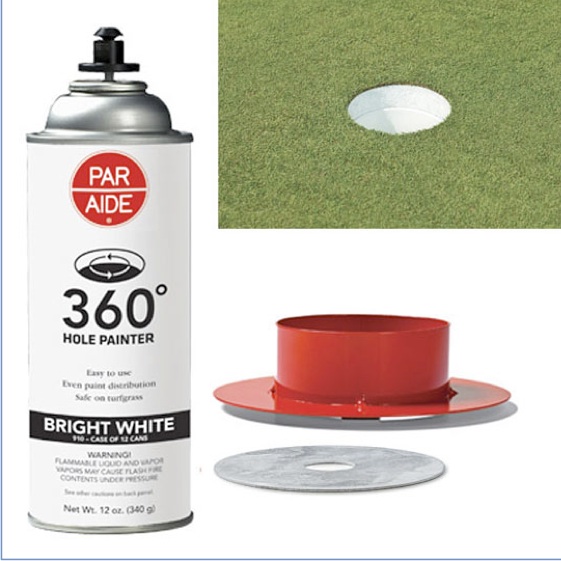 360° Hole Painter: Spray 360° without rotating the can!
The 360° Hole Painter is a new and innovative tool that paints the top 25mm above the cup Bright White using a unique nozzle that sprays 360 degrees all at once. Simple and easy to use, the 360° Applicator greatly increases visibility of the cup while ensuring a consistent, professional finish every time, with no dripping on the cup, overspray on the green, or "shadowing" of the paint.