Core Hog, Cup Plugs & Core Buster Drag Mat
Cut aeration cleanup time and mess drastically with these top-quality, durable Par Aide tools.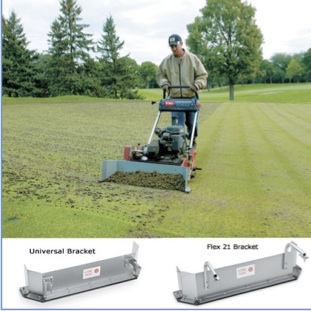 Core Hog
This tool cuts aeration time drastically and offers the most streamlined way to clean cores from greens. Just walk a straight line through your green as it plows all cores in its path into a neat pile right off the green. Then shovel it up and move on to the next green. The Core Hog easily mounts to walk behind greens mowers with brackets compatible with Toro 1000, Toro Flex 21, Jacobsen PGM and John Deere 200, 220A and 180A.
Up to 70% faster than manual cleanup
Provides safe green contact with smooth plastic wear bars
Stainless steel hardware designed for long-lasting wear
Made of powder-coated 10-gauge steel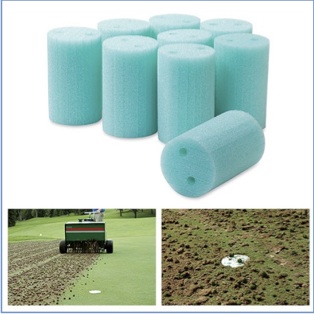 Aerifying Cup Plugs
Made from durable, lightweight, weather-resistant foam material
Used when aerating greens to protect integrity of the hole
Used when topdressing greens to keep sand from filling up cup hole
Can be left in holes during winter months
Aeration times able to penetrate plug without pulling it out of the hole
Sold in sets of nine
Can be reused 2-3 times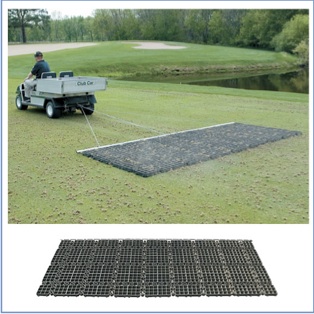 Core Busters Drag Mat
This innovative Core Buster Drag Mat breaks up cores easier, faster, better. Made of durable polyethylene, it's safer on your turf than steel mats. The interlocking 20 in. x 20 in. x 2 in. (51 cm x 51 cm x 5 cm) grid panels let you create a variety of sizes, so you can add or subtract to fit your fairways, tees and greens. Plus, the Core Buster is durable and rust free, and the panels are stackable or can be hung for easy storage. Also works great for breaking up grass clippings, dragging in top dressing on greens, and working in seed when overseeding. Easily handled by one person.
See the Par Aide catalogue or visit www.paraide.com for more details and usage videos